Chippewa Falls Area Unified School District employees have On-Site Clinic Benefits at Cardinal Healthy powered by ReforMedicine.
Cardinal Healthy Clinic Hours
Monday: 8:00 a.m. to 5:00 p.m.
Tuesday: 8:00 a.m. to 5:00 p.m.
Wednesday: 8:00 a.m. to 5:00 p.m.
Thursday: 10:00 a.m. to 6:00 p.m.
Friday: 7:00 a.m. to 5:00 p.m.
Second Saturday of each month: 8:00 a.m. to 12:00 p.m.
The secure patient portal link will take you to "Your Health File" login screen away from the ReforMedicine site. This is our secure patient portal service provider. Please use this secure service for any online messaging to the Cardinal Healthy office. 
The Wellness Portal is a personalized resource to view, monitor and participate in your company's wellness initiatives.
Chippewa Falls Area Unified School District covered employees have access to:
FREE Annual Wellness Physicals
Routine annual wellness exam, labs and vaccines
As part of your near site clinic benefit you receive your annual wellness physical/wellness exam, routine labs, and vaccines for FREE. This includes everyone on the Cardinal Healthy health plan (employees, spouses, dependents).
FREE Flu Shots & Immunizations
Stay well with FREE immunizations
You can visit the ReforMedicine office to get your FREE flu shot any time. Routine immunizations are included for free and are usually done during your annual wellness physical/exam.
$25 Office Visit Fee
Access High Quality Care Inexpensively
Any other office visit is just $25 for employees, spouses, and dependents covered on the Cardinal Healthy plan. This could include care of chronic conditions, acute illness, non-emergency injury, or non-routine physical.
No Cost Lab Tests
Most labs $0

Members of the Cardinal Healthy plan have access to no cost lab tests and some no cost prescriptions.
Care For All Ages
Cardinal Healthy is a Family Practice
Infants to senior citizens and all ages in between can be seen by our certified family practice clinicians. There are many conditions for which you can seek care from Cardinal Healthy. Scroll down to see more.
Priority Access
Get in quickly when needed
Patients who are part of the Cardinal Healthy plan have priority access to appointments the same or next day when there is a matter requiring prompt attention.
Scroll down to see our policy
Find Cardinal Healthy powered by ReforMedicine in the Korger Chestnut building
140 W. Elm St., Chippewa Falls, WI 54729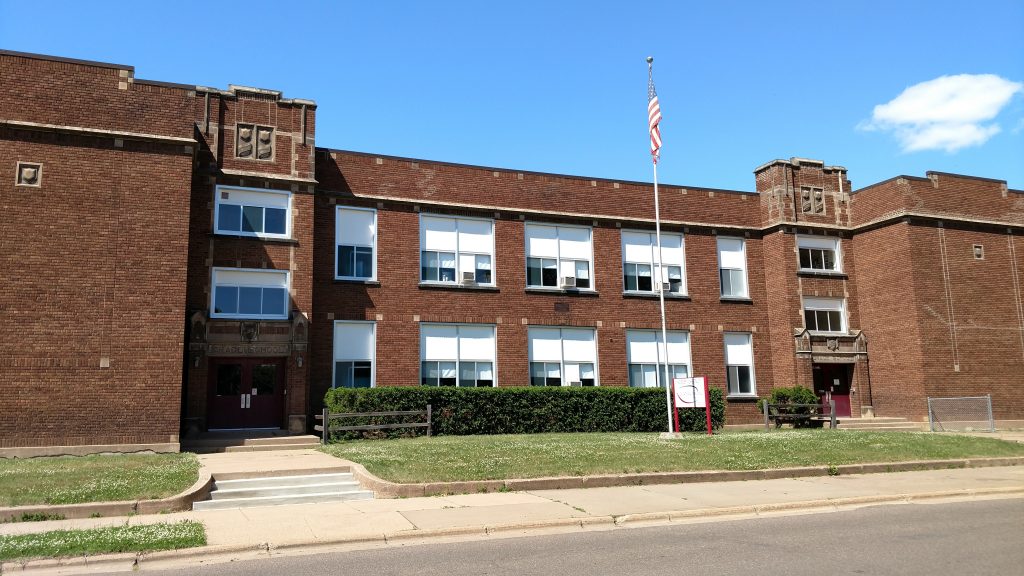 How to Schedule an Appointment at Cardinal Healthy
Prompt appointment requests for same day or next day needs must be made by phone.

The secure patient portal allows established patients to make regular visit, non-urgent appointment requests online, but does not allow the patient to see available appointment times.

E-Visits can be scheduled by patients who have previously had an appointment at ReforMedicine. Get the instructions when you click here.
How Do On-Site Clinic Services Work?
Chippewa Falls Area Unified School District is joining a growing number of companies utilizing a near site clinic to provide excellent care for employees and beneficiaries AND help control healthcare costs. Chippewa Falls Area Unified School District contracts directly with ReforMedicine to provide primary care at Cardinal Healthy Clinic for members. The membership provides annual preventive care wellness exams, labs, and vaccines at NO CHARGE to all members and significant reductions in cost for regular family practice medical care.
When employers purchase primary care directly for their beneficiaries they are able to remove a significant number of claims from health insurance. Think of it in terms of auto insurance. You don't use your auto insurance for oil changes, gas, and routine maintenance such as tires. You only use it for more major needs to keep the number of claims down and to keep the costs down. Direct Primary Care through an On-Site Clinic Arrangement basically removes the basic maintenance costs of health care from insurance. By doing so, your company should save on premiums and also improve the quality, accessibility, and affordability of routine care for employees and beneficiaries.
ReforMedicine is an independent direct primary care practice in existence in the Chippewa Valley since 2011. That means, ReforMedicine doesn't accept insurance of any kind and is not affiliated with any particular vertically integrated health system. Removing the numerous costs and complications of working with insurance for primary care allows ReforMedicine to keep pricing affordable AND keep appointments unhurried so patients receive exceptional quality care and build a relationship with a primary care provider.
What types of conditions can you and your family seek care for at ReforMedicine?
Sexually transmitted infection
If you don't see your issue listed, PLEASE CALL CARDINAL HEALTHY at 715-738-2700

Experience Exceptional Care
ReforMedicine has a team of clinicians available to serve you. Learn about our individual providers here.
Clinicians Include:
Family Practice Medical Doctor Board Certified in Family Medicine.

Nurse Practitioner - Double Boarded with Certifications in Family Medicine and Adult practice.

The team includes a Certified Medical Assistant and Medical Receptionist to serve you.
PRIORITY SCHEDULING POLICY
Cardinal Healthy holds late morning and late afternoon appointments open each day for members who are in need of prompt care. We always do our best to help our patients schedule efficiently. For most prompt service please call to schedule.
PAYMENTS
Cardinal Healthy accepts Mastercard, Visa, and Discover, cash, or checks for payment of the office visit fee, lab tests, or other services you might purchase from the clinic.